The latest
Omeka Classic was first released in 2008; despite its power
within its simplicity, the application can be too limited for some cases.
The Roy Rosenzweig CHNM has created a new application
that is optimized, has more posibilities and is adapted to
modern world and technology.
The name and logo of Omeka are registered trademarks of the Corporation for Digital Scholarship.
Libnamic is not affiliated, associated, authorized, endorsed by or in any way officially connected to the Omeka project or its supporting organizations.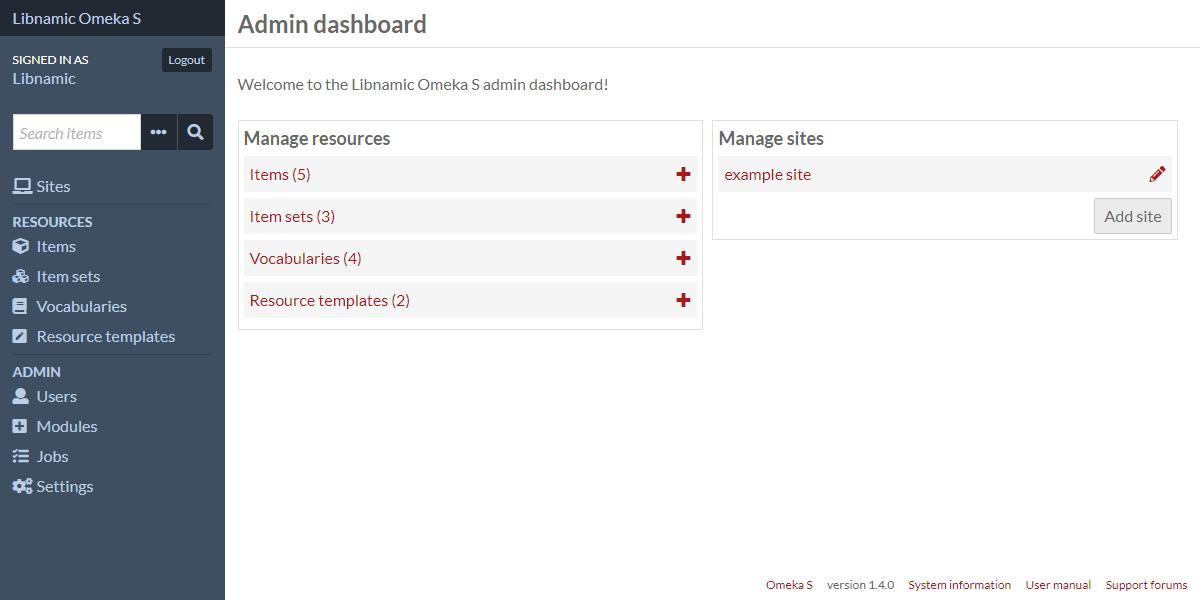 Omeka S is a next-generation web publishing platform for institutions interested in connecting digital cultural heritage collections with other resources online.
Omeka is a great tool to show the world your content in a beautiful and easy way. Its user-friendly interface will allow staff to easily publish without further IT assistance.
Don't stay behind. Showcase your best content now using Omeka.
Improved Search
Omeka S demonstrates an excellent integrated search engine, providing advanced search among different metadata, at the user's will.
Simplicity & Security
The new application allows for even easier operation. Multi-site and the new user management system improve security and decrease the impact of human errors.
Customization
Omeka S is even more customizable than Omeka Classic. In addition to themes and modules, functions like custom metadata definition and media file attachments are now much more powerful
Speed
Along with the redesign of the dashboard, Omeka S has been coded using the latest technologies. The Zend 3 engine makes Omeka S faster and more efficient.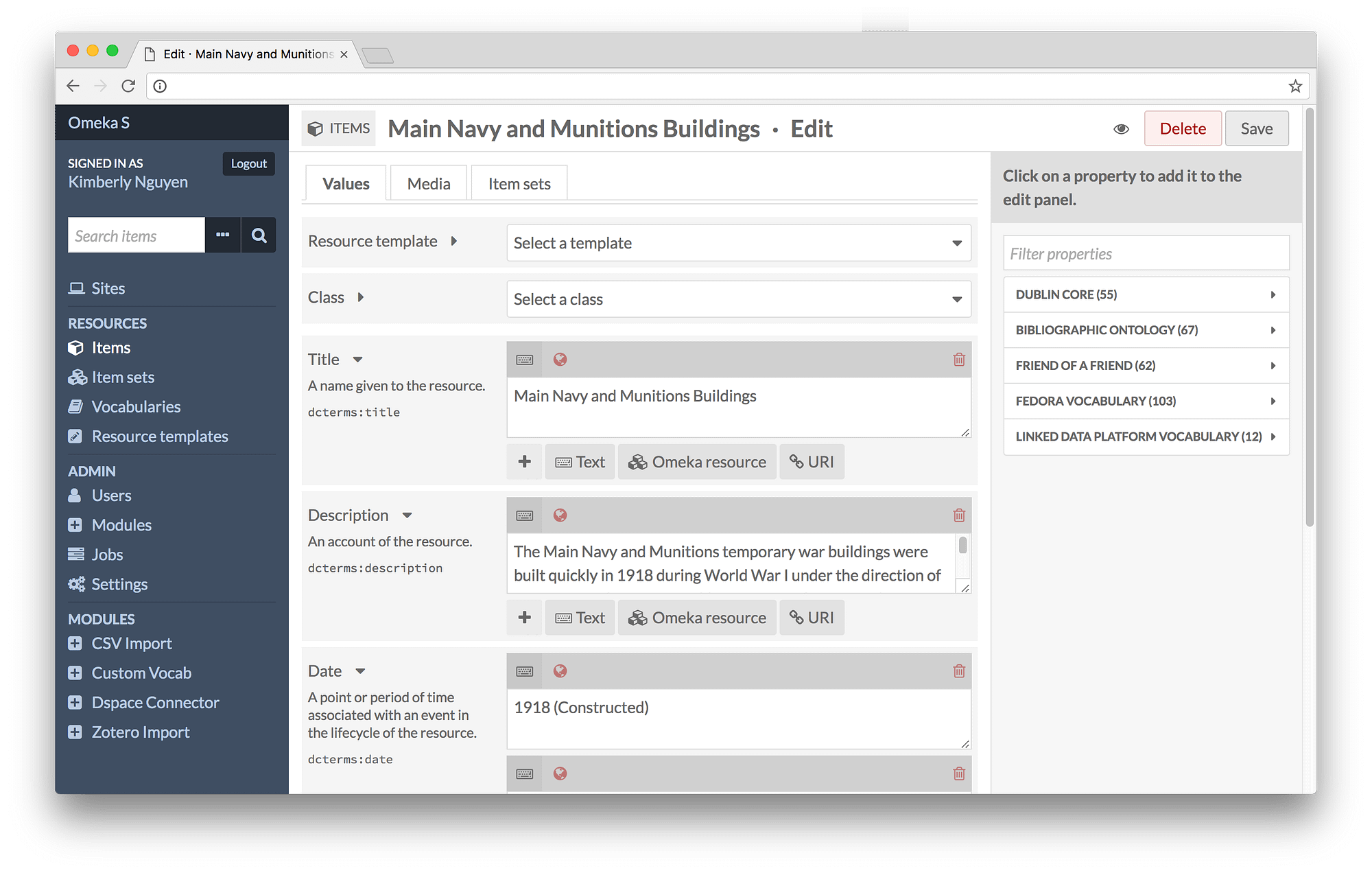 Users And Permissions
Different access levels and user permissions for each subsite
Powerful search engine
Since version 2, Omeka S uses an improved search engine that indexes full text
More Tools
The new interface allows users to learn and create content even faster
Interoperability
Connectors for Omeka Classic, OAI-MPH, Fedora repositories and DSpace
Semantic Web
Compatible with semantic web, providing linked open data. Hence: Omeka S
Multisite System
Independently configurable sites. Different access levels and permissions
Start using Omeka S today!
Would you like to learn more about Omeka? Join our community and we'll keep you up-to-date!
If you would like to use Omeka in your institution or have any questions, you can reach us at:
info@libnamic.com
+34 685 28 51 75