Expobus
Library of the University of Seville
Development of several themes and a module adding several page blocks to Omeka S. The project also involved extensive support and training, deployment in the customer's server and advanced configuration of Omeka S.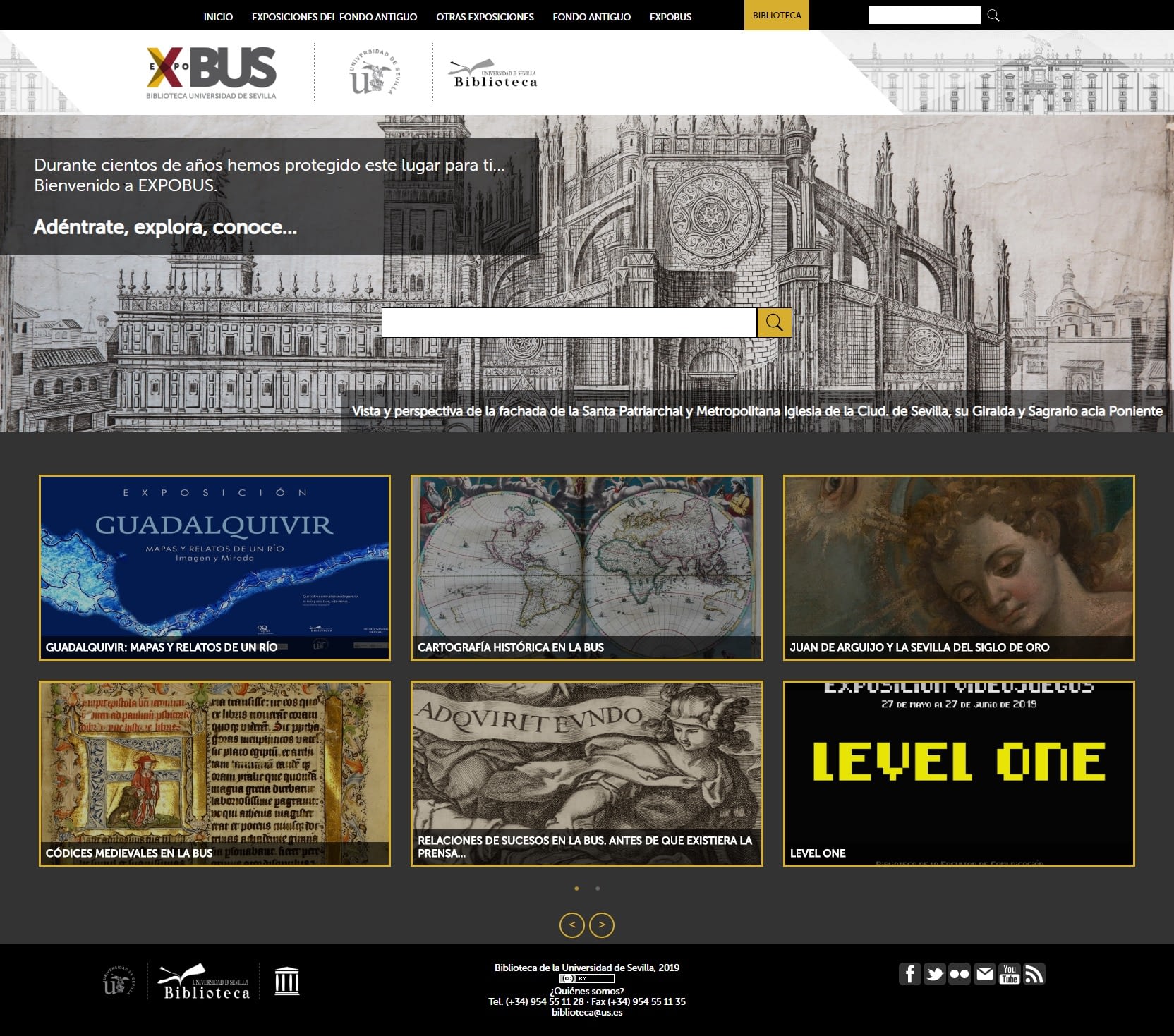 Project highlights
The module developed for the customer adds sevaral page block layouts to Omeka S, such as an item slider, index of sites, grid of sites and page headers.
Client: Library of the University of Seville
Release: September 2019
Project type: Online exhibits
The Library used to have its exhibits website as static pages generated from content in a painful and inflexible way. When they embraced Omeka, they were surprised by the ease of use and the user-friendliness of the interface. The time required to publish exhibitions dramatically reduced, and they started releasing new exhibits within weeks.
Libnamic worked to adapt Omeka to their needs and style.
We later provided training and constant support to the librarians and IT staff.
Could Omeka work at your institution?
Contact us if you'd like to use Omeka in your institution or have any questions.
We'll be happy to hear about your project or ideas.